In today's data-driven world it has never been easier to collect, to aggregate and to present terabytes of information in a well-structured chart or table. However, it's not the amount of data you can process what will drive your business forward, but all the actionable steps that can be drawn from the dashboard metrics.
We spent some time on the www looking for the best dashboards out there and we found a plethora of graphics and software applications eager to feed your aggregated data cravings, but few stand out and are worth considering.
Zoho Creator allows you to be creative and code your own dashboard metrics or if you prefer you can also embed some of the automatically created dashboards Zoho Reports has to offer.
Below you can review a few options you can implement in your Zoho Creator application.
Simple Header

Simple header with room for up to 6 metrics to track. The source code for this particular dashboard is available in our Zoho Library.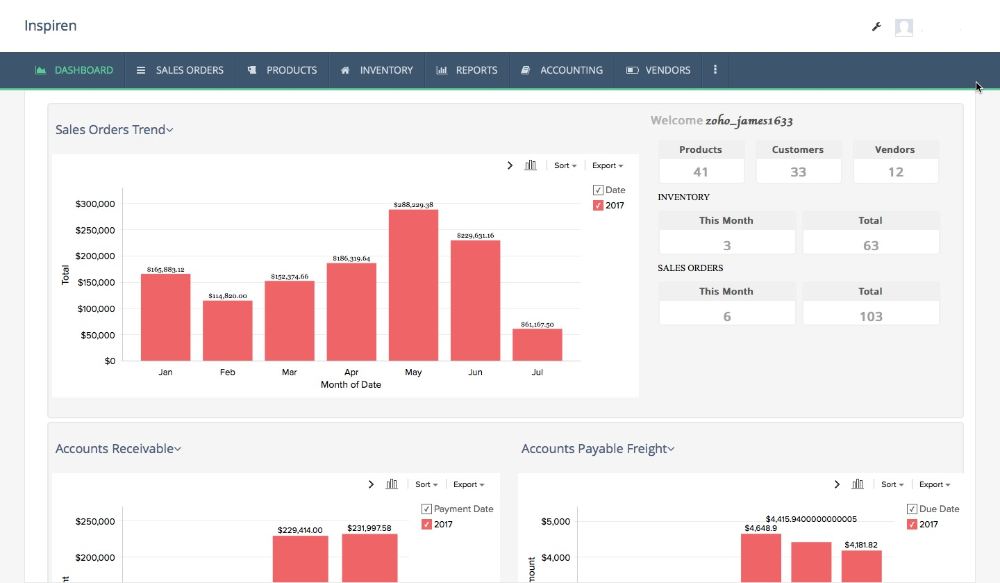 More robust dashboard with room for several layers of charts or tables stacks one below the other. The source code to implement this dashboard is also available in our Zoho Library.
Note: If you purchase access to our Deluge Script Library we will assist you with the script setup in your application. Send us an email with subject line: less=more